You built this perfect VHD and you decide to call it parent.
Now life needs to go on and changes need to be introduced to your disk but you want to be able to revert back to your parent if needed.
Or else, at some point you decide that changes introduced since your last parent needs to be merged in your master.
In order to achieve the above (revert or merge) we will create a second VHD called child.
Lets see how to do it with CloneDisk (5 actions/steps)
1-Create/attach our parent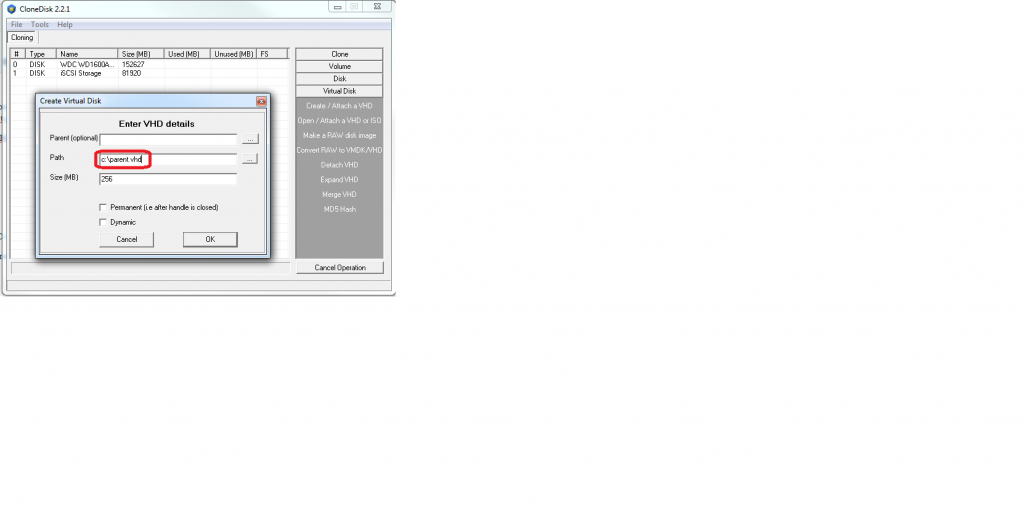 2-Create a file named parent.txt on the new logical drive
3-Detach it
At this point you should no longer introduce changes in your parent VHD until you decide to revert or merge
4-Create/attach our child but this time we will indicate which one is a parent (created in step 1)
You will get again a new logical drive and parent.txt will already be here.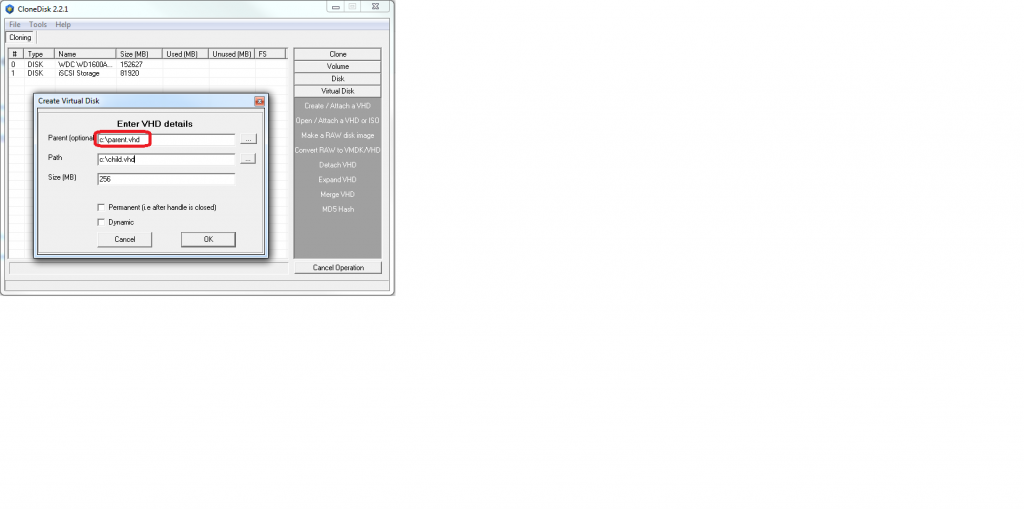 5-Create a file named child.txt
That change will « only » be applied in child.vhd, not parent.vhd.
Now you can either merge it or revert it (i.e delete it) whenever you feel like it.